Prone to be Trapped in Human Trafficking, 6.072 Passport Applications were Postponed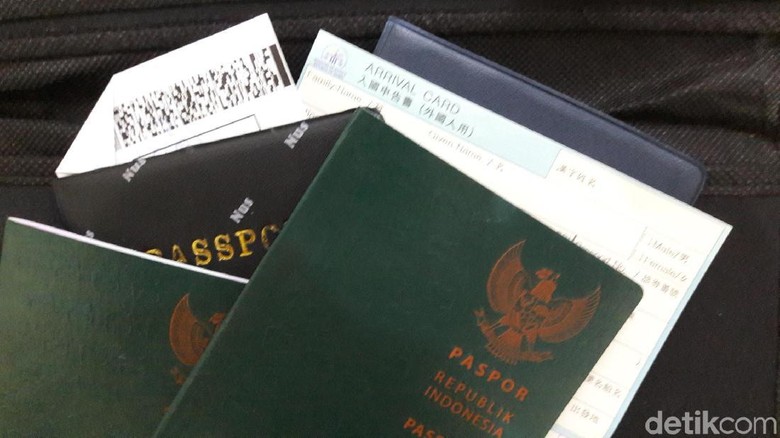 Semarang – Directorate General of Immigration postponed 6.072 issuance of passports all over Indonesia. This was related to supervision and the legal rights of Indonesian citizen who submits passport application.
The Director General of Immigration, Ronny F. Sompie, explained that passport ownership is related to the legal rights of a citizen, so the issuance has to fulfil all administration requirements and be accountable.
"We postponed the passport services. Until 14 December, there are 6.072 passport applicants (postponed). Next, we refer this to the related institution," Ronny said after he inaugurated the Passport services unit at Semarang Class I Immigration Office in Semarang, on Thursday (20/12/2018).
Ronny explained that one of the reasons of postponing the passport applications was because from information search, it was found that an applicant apply passport to work abroad, but telling the immigration that he/she was going to visit family.
"If according to information search the person actually is working, please help him/her. So, he/she will get work visa when granted the passport," he explained.
The postponement was to secure the legal rights of the passport holder because it was prone to being used as modus operandi in human trafficking. He gave a case example of a girl in Sukabumi who pretended to be 18 years old and lied about her purpose of making passport. Apparently, she was abandoned in Malaysia and almost trafficked. She was lucky to be saved by Indonesian Citizen there.
"Do not give them passport, while they cannot work there, they are prone to be trapped by human trafficking syndicate," he said.
Regarding the passport issuance, the average number of passports issued every year are 3 million. However, Ronny admitted that the current number of Immigration offices is insufficient, only 125 offices all over Indonesia.
"At least, there should be 250 offices to ease the work and avoid long queue. There is one office which handles 4 to 5 Regencies/Municipalities. In this Central Java, there are only 6 offices, even though there are 35 Regencies/ Municipalities," Ronny ended.